The Chamber Resources
Member Networking
Connecting members together to create unique business opportunities.
The Chamber hosts a variety of exciting networking events.
Thursday Thirty breakfast networking meetings are hosted by a Chamber member, usually at their premises from 8:30am until 10:00am, every 2 months.
---
Mailing Lists
All our members will receive the latest news and event updates direct to their emails. They are also able to send email shots outlining their business for a small fee. Please contact the Chamber for further details.
---
Chamber logo
All our members have the opportunity to use the East Cheshire Chamber logo in a publication.
If a member wishes to use the logo on a document, it must bear the words 'Member of' above the logo and be approved by the Chamber before it is published. 
---
Membership Certificate
Once a member has joined, they will receive a membership certificate for them to display. This will be provided alongside a Chamber membership pack which hosts lots of information about the Chamber and its members. 
---
Free Strategic Health Check
Business Doctors has developed and helped transform hundreds of companies across a spectrum of industries – Free consultation available to all members.
Call Kevin Cook on 07801 399508 or email kevinc@businessdoctors.co.uk 
---
Free Health and Safety Audit
Could you benefit from a FREE Health and Safety compliance audit from a Chamber award-winning business?
H21 Safety Ltd are offering a free audit for chamber members with 5+ employees.
Call 01260 545343 or email admin@h21safety.co.uk for further details or to book yours.
---
Financial Planning
Franklyn – financial planning that's as unique as you.
We are Franklyn, located in Congleton and founded in 1999 to help people make great financial decisions.
You are unique, which is why the way we work with you is unique too and at Franklyn, we promise you a truly personal service with advice focused on your specific needs.
Through our knowledge, expertise and experience, we help you make the right financial decisions for your future – and we stay with you on your journey for life
Visit franklyn.co.uk or call 01260 291825 to find out more
Franklyn is a trading name of Franklyn Financial Management Ltd who represents only St. James's Place Wealth Management plc (which is authorised and regulated by the Financial Conduct Authority) for the purpose of advising solely on the Group's wealth management products and services, more details of which are set out on the Group's website at www.sjp.co.uk/products
---
Marketing Consultation for Chamber Members
TMC Strategic Communications are delighted to offer Chamber Members a short marketing consultation. 
As an integrated agency with an in-house team of marketing specialists, we will evaluate your business and schedule a session with the most relevant expert. Within the session we will provide you with advice and support to maximise your visibility and improve your digital presence. 
From social media advice to SEO and website performance, our dedicated team are providing Chamber Members with this exclusive offer to help them make actionable changes to help enhance digital marketing activities. 
To find out more please email hello@wearetmc.co.uk or call 01260 295700. 
---
Free Family Law or Wills and Probate Consultation
We offer a free, no obligation, 30-minute consultation by phone, video call or in person at either our offices in Wilmslow or Bramhall.
To arrange please call 01625 526 222 or visit our website www.sinclairlaw.co.uk 
---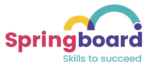 Training Packages
Springboard is an independent training and development provider working across Cheshire. We offer a range of online courses and accredited qualifications to support people with their personal and professional growth. 
Our areas of expertise are careers advice and employment support. During the pandemic we realised that digital learning was an opportunity for new learners and so we now have a comprehensive CIPD virtual offer to complement our tutor led activity. 
To find out more about what we offer please email adele@springboard.me.uk or visit our website www.springboard.me.uk for more details. It would be great to have you on board.
---
Free VAT Review
Mistakes on VAT returns can lead to costly penalties from HMRC.
WR Partners are offering a free VAT review for our Chamber Members, covering your most recent VAT return – giving businesses the opportunity to verify that the declarations are accurate.
For further information or to book you free VAT review, contact Alix Hyde – ahyde@wrpartners.co.uk
---
---
Free Fire Risk Consultations and Discounted Fire Safety Training
The responsible person of any organisation (usually the employer, owner or occupier) must carry out and regularly review a fire risk assessment of their premises. This will identify the fire safety measures that need to be implemented and managed to prevent fire and keep people safe. A written record of a fire risk assessment must be kept if the organisation employs 5 or more people. 
Safety Assessment Solutions are specialists in fire risk assessment and fire safety training with 40 years' experience in the sector. 
Free initial fire risk assessment consultations are available to all Chamber members, together with discounted fire safety training. The popular fire warden and fire safety awareness training courses are accredited and certificated by the Fire Protection Association. 
Please contact Paul Longmore on 07940 850227 or paul@safetyassessmentsolutions.co.uk. 
---
Foreign Money
Make international payments easier with Franklyn in association with East Cheshire Chamber.
There are many reasons for moving money abroad – making corporate payments for example, purchasing a foreign property, transferring an inheritance or even emigrating. Franklyn Foreign Money can provide access to TorFX, who are the preferred provider of St. James's Place foreign exchange and international payments.
Why not see how much you could save on your foreign currency transfers? Get a quote today.
01260 291825 | https://franklyn.co.uk/what-we-do/international-payments/
Franklyn Foreign Money is a trading name of Franklyn Financial Management Ltd.
Please note that this service is separate and distinct to the service provided to you by SJP and does not benefit from the St. James's Place guarantee.
---
Legal Benefits Package
SAS Daniels offers a no obligation first consultation and are very flexible and meetings can be arranged to suit you.
A specialist lawyer will be allocated to you from the Congleton office. 
Please contact SAS Daniels on 01260 282300.
---
Competitive Business & Vehicle Insurance
Specialist Commercial Insurance Brokers 
JSW Insurance are specialists in business insurance and provide expert consultation and advice, whether you are a start-up business or established, our tailored approach allows us to build the correct insurance package. 
We can provide the following covers as well as many more: Public/Products Liability, Employers Liability, Professional Indemnity, Cyber Liability, Business Interruption, Motor Trade, Motor Fleet, Directors & Officers Liability 
East Cheshire Chamber members can enjoy 10% discount on all business insurance policies, for further information please contact our Congleton based Account Executive Stephen Ashmore on 01782 566 777 or email stephen.ashmore@jswinsurance.co.uk 
---
Telecommunications
Eze Talk Ltd is a family run telecommunications provider with over 20 years' experience in the industry. We offer a fully unified communications service and work with only the best suppliers in the industry.
We love telecoms and admittedly are a little geeky about it so you don't have to be! We'll look after all your communication needs so you can focus on what you do best, running your business.
For all Chambers members we offer the following:
First month free on all services
Free installation
Free ongoing maintenance
Free audit of current cost and setup
To find out what we can offer your business please contact Jane on 01260 655528 – jane.bibbey@eze-talk.com
---
Employee Benefits & Pensions
Corinthian Benefits meet with companies to take the time to really get to know them. Once it is established what the company is looking to achieve regarding their Workplace pensions and Employee benefits, they can put forward their proposal for company perks that meet the company's budget and key objectives.
The initial fact find conversations, gaining of whole market quotes as well as presenting our findings to the company, are Free of Charge.
This provides valuable insight and information, for companies wishing to add real value to employees benefits, take home pay as well as making genuine savings for the business too.
You've got nothing to lose, get in touch with me to hear more!
For more information contact Sharon Price sp@corinthianbenefits.co.uk
---
Discounts on Magazine Advertising
Members can advertise in 'The Chamber' magazine at reduced prices. Contact Jackie Randles on 01260 540570 or email jackie.randles@eastcheshirechamber.co.uk 
| All prices plus VAT | Members | Non-Members |
| --- | --- | --- |
| Full Page | £ 525.00 | £ 630.00 |
| Half Page | £ 300.00 | £ 360.00 |
| Quarter Page | £ 175.00 | £ 210.00 |
| Eighth Page | £ 100.00 | £ 120.00 |
---
Annual Business Awards
Every year the Chamber hosts our annual Business Awards event. This is a celebratory evening for all local businessmen and women to showcase the best of East Cheshire. 
Chamber members are encouraged to nominate themselves or a company that they feel deserves recognition for their work. There are numerous categories each year for any small or large business to win. Each winner is presented with a trophy and certificate that they can display. 
Attendees are able to enjoy a three Course meal, followed by the Awards Ceremony and then a night of entertainment. 
---
Annual Golf Day
Join East Cheshire Chamber of Commerce for a fabulous day of golf followed by dinner and a round of networking. 
---
Clay Pigeon Shoot
A Clay Pigeon Shoot is held each year in early autumn at Cloudside Shooting Ground, Congleton.
Please contact Jackie Randles on 01260 540570 or email jackie.randles@eastcheshirechamber.co.uk 
---
Christmas Lunch
We are pleased to announce that the Christmas Lunch will be held at Pecks Restaurant, Congleton!
The Christmas Lunch Networking Event will take place in December, this event proves to be extremely popular, and places are always taken up very quickly.
---